Cats and Halloween go together like "trick or treat" and to celebrate the season of cats, cat parents publish the cutest pictures of their furry sweetheart children dressed in their scariest best form. Here at iHeartCats.com we have a lot of fun scrolling through all of these feeds just so we can see the kitties partying.
One thing that screams Halloween is big, round pumpkins and the jack-o-lanterns that they become. Since we love pumpkins and cat photos, you can enjoy the season together with a gallery of cats and pumpkins!
Happy Halloween!
Cats chilling out with pumpkins
Two elegant house panthers present the "
First pumpkin batch of the season! "
@ thekindlycabin / Instagram
Maple is a cute little cat bat and ready for the pumpkin harvest!

@ thehikingcatco / Instagram
Is that a fluffy gray pumpkin? Let's snuggle this cute cake!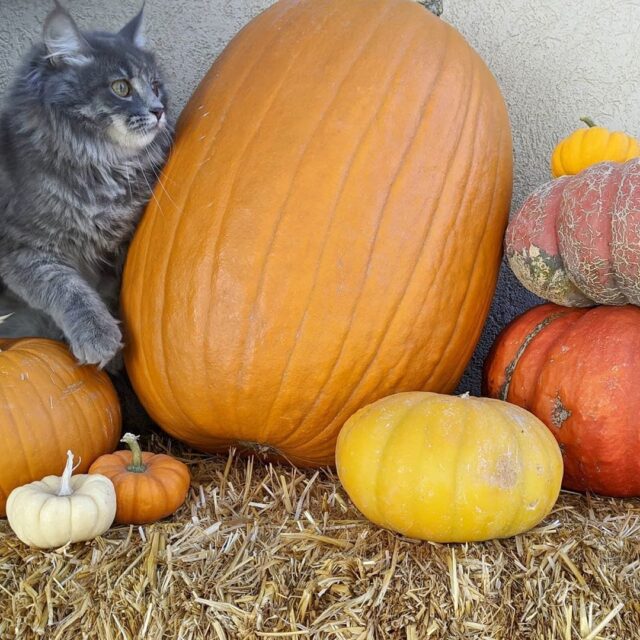 @ the.siberian.masha / Instagram
"Happy Halloween from Gary, Gary's Spider and Pete" …

@ bloodbellschime / Instagram
Morris says October "f
Eel sooo pumpkin "… oh, you stupid cat!

@ morris_the_persian_cat / Instagram
How purrfectly creepy!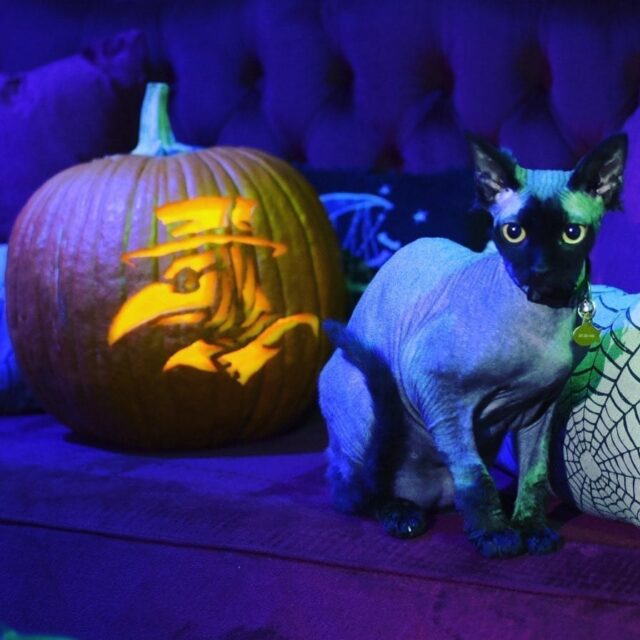 @ SecuritySphynx / Twitter
"Mom says pumpkins are friends, not food … but a small bite doesn't hurt" … oh kumo honey, you can have the whole pumpkin and more!

@ weatheringwithkumo / Instagram
Mira doesn't seem to be a fan of pumpkins. Wonder if she likes pumpkin spice instead?

@ ellie.and.mira.cat / Instagram
Ruby wears her best tuxedo because "I
It's pumpkin time! "

@ cwellinghoffreilly / Instagram
Stop! Will the
cutest pumpkin in patch "Do you think his pumpkins are worthy? We think so!

The Catnip Times / Facebook
Oliver is a pumpkin cat among pumpkins, but he's ready to break out his claws and cut them up!

@ ellie.and.oliver_ / Instagram
One tabby tiger claims, "I'll have this pumpkin. It's mine!"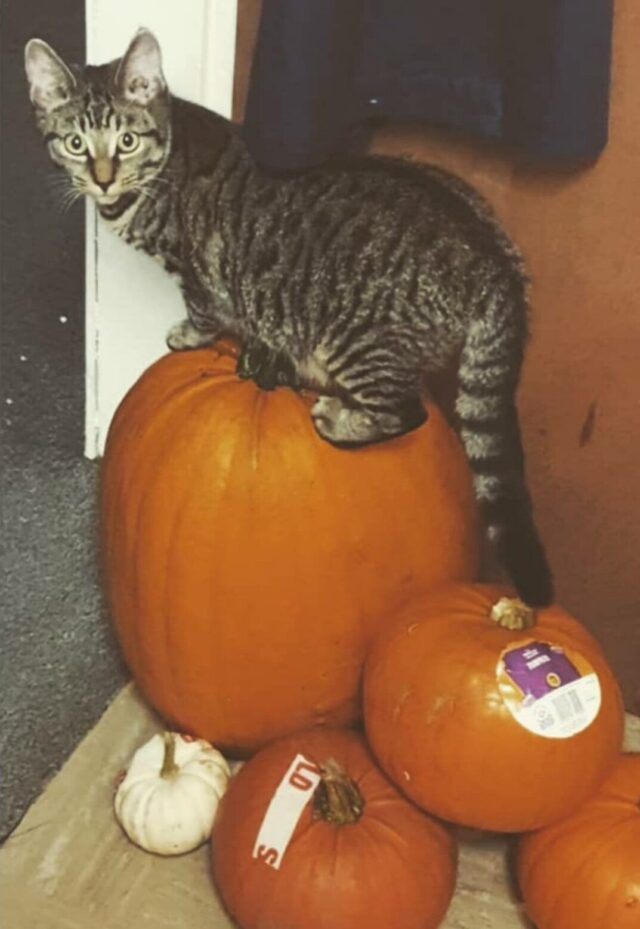 @ Carameltrace / Twitter
Leo wishes everyone: "
Happy scary time from meow to you! "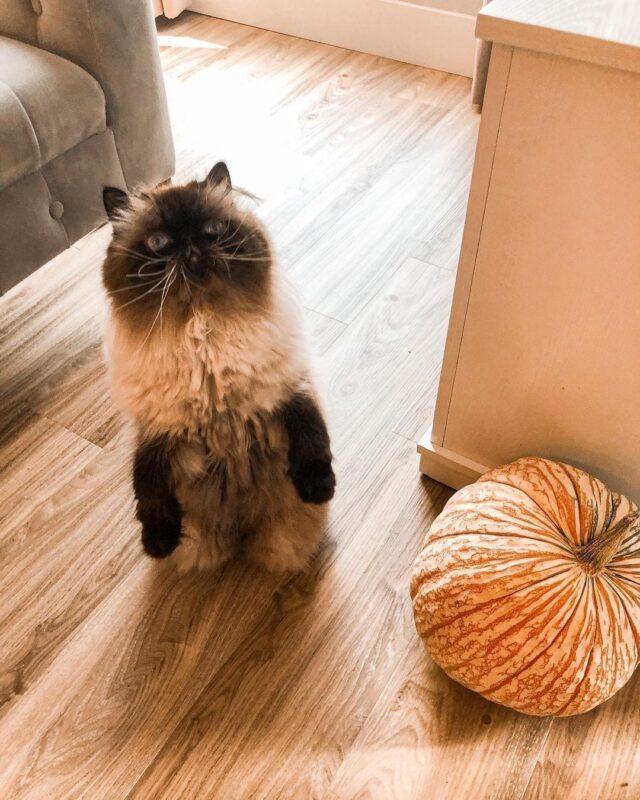 @ leo.himalyan / Instagram
Tony's pumpkin has the best message of all …

The Louisiana SPCA / Facebook
Cherokee tries to explain to Rocky that pumpkins are for climbing and hiding, not for licking! But the tuxedo favorite still wants to know: "W.
How does it taste? "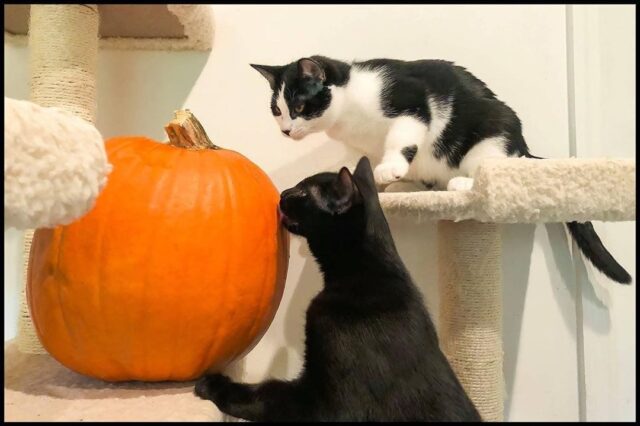 @ allaboutcatsroswell / Instagram
Maurice needs to know: "
Errrrr what is that ?! "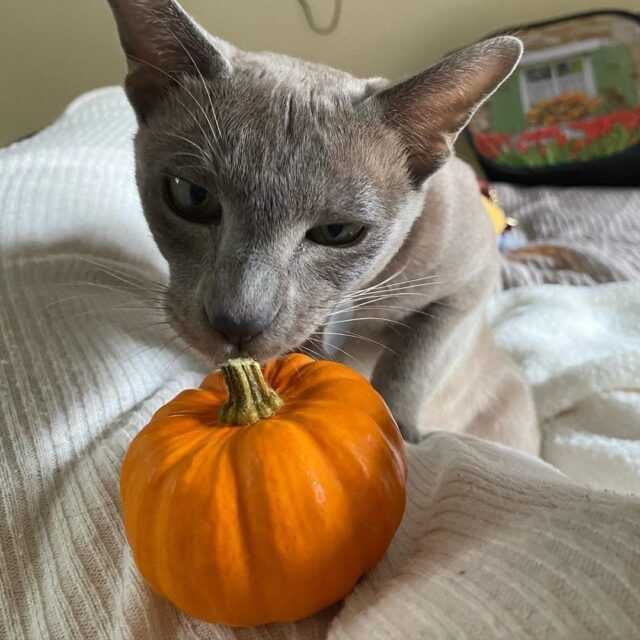 @ Mauricethetonk / Instagram
Love and pumpkins …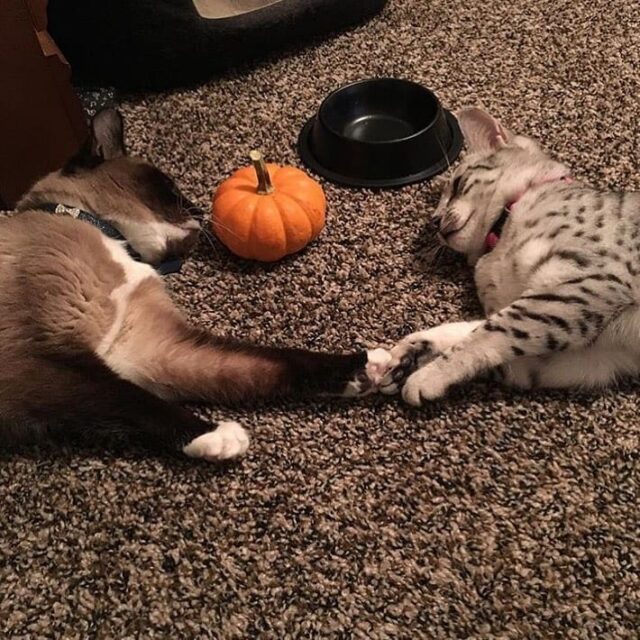 @ Tundrathemau / Instagram
"Pumpkin season is just around the corner" and a blurry kitten feels the creepy power in its paws!

@ lifewithjake / Instagram
"People couldn't just pick a pumpkin" and a cat named Steve doesn't mind! He's not a scared cat …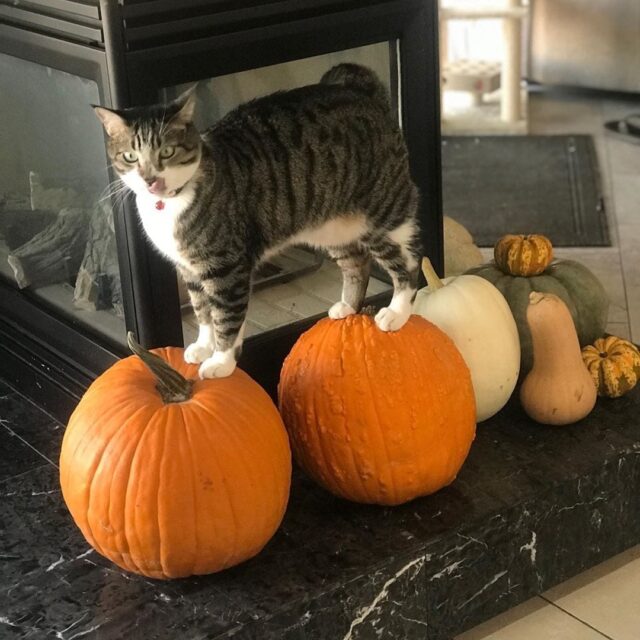 @ cat_named_steve / Instagram
Can you spot the mischief maker in the pumpkin? "Chewie is aptly named for his need to chew on anything" …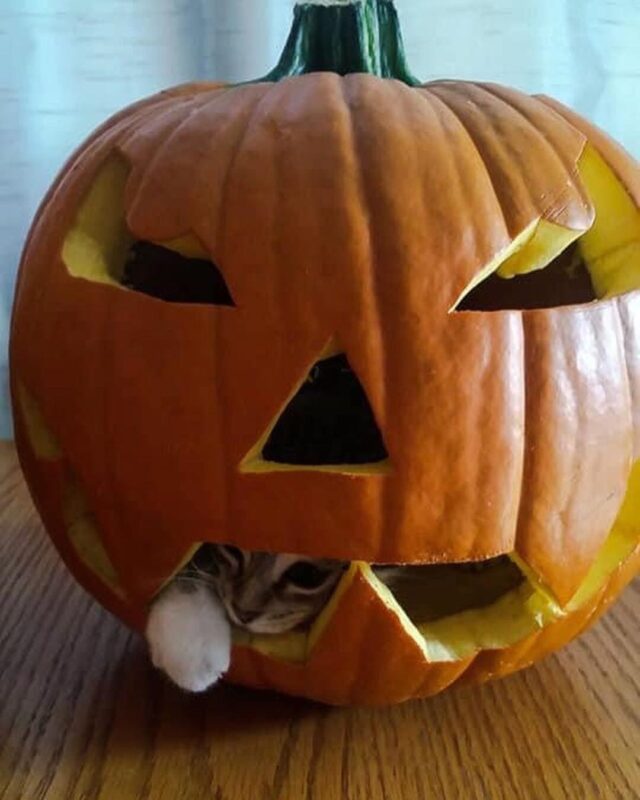 @ our_wayward_home / Instagram
Toast is a curious kitten who tries hard not to eat the pumpkin, but it's so tempting!

@ toast.the.kitten / Instagram
How to carve a pumpkin, says Dave: "Chomp Chomp" … it's a unique style …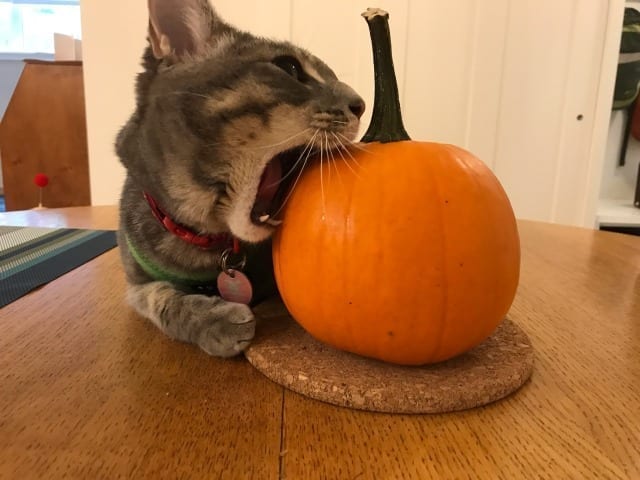 The Adventures of Dave / Tumblr
Miss Nell is "Halloween Ready"!

@ Missnell / Instagram
Ledges and their pumpkins count to Halloween and so do we!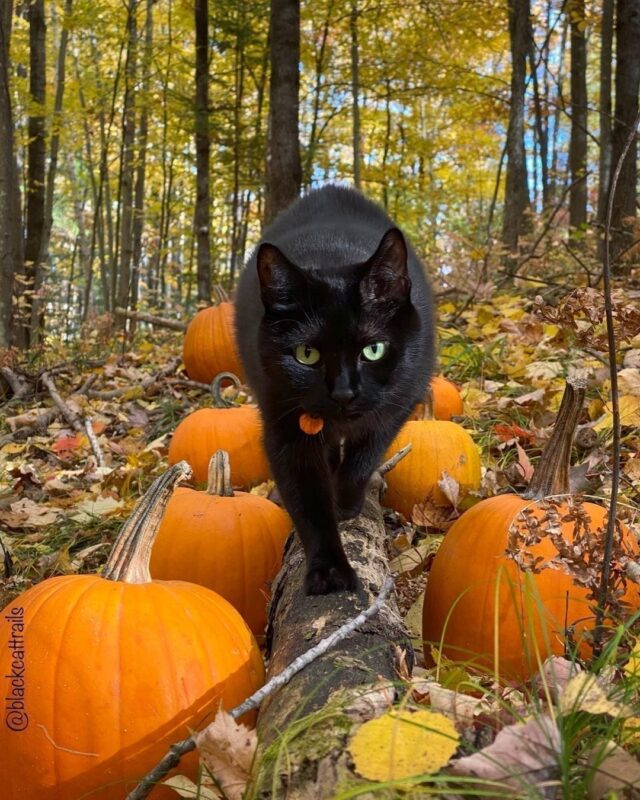 @ blackcattrails / Instagram
Please SHARE to pass this story on to a friend or family member.
Feature Image: @ bloodbellschime / Instagram & @ morris_the_persian_cat / Instagram